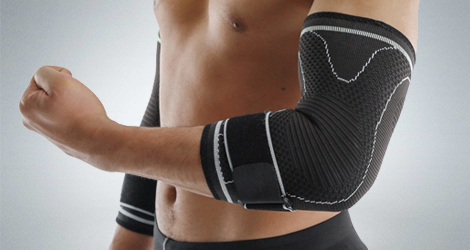 Whether you are dealing with a shoulder or a wrist pain, custom fit braces and supports are the right healing option for you. These products provide the support your arms need and help in reducing the pain. Custom made braces from E.S Orthotics & Wellness offer compression to the tissues, and strengthen the shoulder, wrist and elbow muscles depending on which type of supports you are wearing.
Our braces are manufactured with waterproof and durable material with straps that are attached to give support to shoulders. If you are into sports, wearing the braces can help prevent the risk of injuries.
Our Custom-Fit Braces
Elbow Braces
Elbow Supports
Wrist Braces
Wrist Supports
Shoulder Braces
Shoulder Supports
Immobilizers & Slings
Waterproof Braces
Pediatric Braces
Clavicle Supports
Comfortable & Custom Fit Braces
All our wrist, elbow and shoulder braces are comfortable, lightweight and made of latex-free material. Each of our custom braces or supports can mold to the curves and contours of the affected area to provide maximum support. We assess your condition and provide braces that help in easy healing.
By wearing braces for your routine activities that require rigorous exercising, the risk of pain, injuries, stretches and sprains can be prevented.
Get Your Choice Of Custom Supports Today!