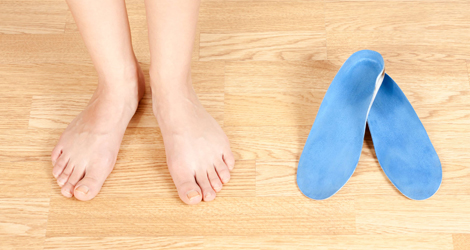 Moving around all day and being on the go can be hard on your feet. Since everyone's feet and body movements are unique, E.S Orthotics & Wellness offers custom fit orthotics that are specifically designed to fit your needs.
Do you stand on your feet all day? Or are you constantly on the go? Our foot products and insoles work for patients at different weights and activity levels. With a perfect fit, we provide your foot with the ability to control its function in the frontal and transverse plain. That way, you can go about your day and regular activities without pain standing in your way.
Custom Made Orthotics in Scarborough
If you're searching for reliable custom orthotics in North York or custom orthotics in Scarborough, E.S. Orthotics & Wellness has got you covered. Our custom made orthotics are designed to correct the alignment of your joints by correctly the mechanics of the feet.
In fact, standing on your feet all day can cause aches and pains in the lower body. This is caused by the shock of your feet hitting the ground, which can travel up with every step you take. If your feet are not properly supported, movement can cause stress and strain. This may manifest as knee, hip, or back pain.
Custom fit inserts provide support to your feet and help in keeping the pain-inducing shock and stress from traveling up the body. Orthotics can further be made for all types of shoes, including work shoes, running shoes, cleats, ski boots and more. Each pair is custom made depending on what each individual requires.
Why Orthotics?
Orthotics take into account your age, weight, sport, arch height, flexibility and more. Unlike arch supports, orthotics are customized for all these factors based on what you need. Typically, orthotics can last 10-15 years before you need a new pair. This means that one pair of orthotics could save you a decade of pain.
Surprisingly, orthotics have a close history with prosthetics. Prosthetics and orthotics developed following the first and second world wars. The need for artificial support grew with men returning to their daily life with war injuries. In fact, a lot of money was placed into the research and development of orthotics and prosthetics around this time. Today, orthotics are commonly used to relieve pain and treat a variety of conditions.
Orthotics further help with the following:
They fix pain caused by collapsed arches
They can help relieve problems and pain in the knees and lower back
They help increase shock absorption
They help correct feet and ankle misalignments
In fact, orthotics can help treat a variety of conditions. Conditions orthotics can help include, but are not limited to:
Lower Back Pain
Foot Pain
Heel Pain
Plantar Fasciitis
Knee Pain
Ligament injuries
Knee Instabilities
Osteoarthritis
E.S. Orthotics & Wellness: Your Custom Orthotics Scarborough Specialists
Get to the root cause of your pain. Trust E.S. Orthotics & Wellness to help get you there. With our versatile team of registered physiotherapists, massage therapists and chiropractors, you are guaranteed a personalized treatment plan specific to you and your pain. Orthotics may be part of that.
Ultimately, we want you to feel better. We want to help guide your return to regular activity or your sport of choice. As such, our team is customer-oriented, offering a friendly and comfortable atmosphere. Whether you've experienced a sports injury or recently been in an accident, we are here to help. Let's work together to pave your road toward a pain-free life. Contact us today for more details.
Get Your Choice Of Custom Orthotics Today!