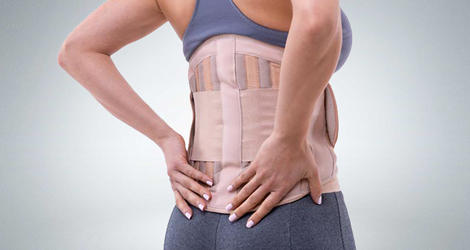 Back pain is a common condition that affects individuals involved in rigorous activities, heavy lifting or prolonged standing or sitting. If you are getting frequent backaches due to fragile bones, wearing back braces is the right choice. These products limit the back movement and improve body posture. E.S Orthotics & Wellness has a catalog of perfectly fit back braces and supports that provide the right comfort and flexibility for your body needs.
Benefits Of Custom Fit Back Supports
Right from providing relief from spine injuries to healing pain and managing chronic pain, custom made back brace or support can do wonders. Our products are designed to align the back by contouring your body. Some of its benefits include:
1. Realign the Spine
2. Immobilize the Spine
Sciatica
Muscle Sprain
Facet Joint Pain
Herniated Discs
Bulging Discs
Osteoarthritis
Lower Back Pain
Degenerative Disc
Postural Problems
Stress Fractures
Get Your Choice Of Back Braces Today!