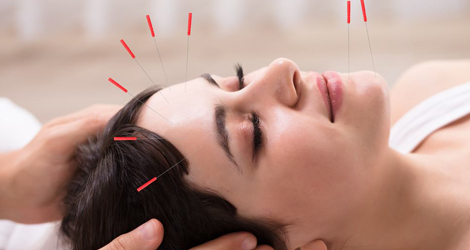 Does your body feel tired? Do you want to revitalize your body and feel energetic? If yes, come to us. At E.S Orthotics & Wellness, we are your trusted healthcare facility that offers acupuncture treatment to help heal your body and prevent pain or discomfort. It helps in resolving the health issues like back pain, neck pain, knee pain and migraine problem.
Acupuncture was first practiced in China and has got popular worldwide to trigger the body's active mechanism. It is a safe and painless procedure in which very fine needles are inserted at particular acupuncture points on the body to help improve your condition. Depending on your needs, our team may suggest a combination of hands-on therapy and acupuncture.
Conditions Treated
Low Back Pain
Neck Pain
Sciatica
Tennis Elbow
Knee Pain
Shoulder Arthritis
Muscle Sprains
Facial Pain
Headache
Dental Pain
Rheumatoid Arthritis
Morning Sickness
Nausea & Vomiting
Postoperative Pain
Hypertension
Hypotension
Renal Colic
Chemotherapy Allergy
Hay Fever
Bacillary Dysentery
Primary Dysmenorrhea
Acute & Chronic Gastritis
Techniques Used
Traditional acupuncture
Chinese medicine
Auricular acupuncture
Medical acupuncture
Basic needling
Trigger point acupuncture
Call Us Today To Schedule An Acupuncture Treatment!