Cervical neck pillows are the right choice to avoid or cure cervical pain while you sleep. It keeps the neck in a slightly extended position to help counter the stress and strain. Not only this, it is used in other conditions, such as:
Geriatric care
Back pain
Neck sprain
Stiff neck
Snoring
Cervical pain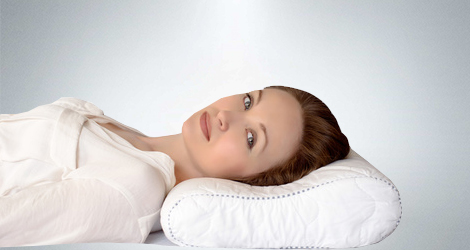 At E.S Orthotics & Wellness, we have a catalog of high quality foam made pillows that provide a firm but comfortable and soft support to the neck and head. Our products are available in one universal size that fits all.
Benefits Of A Cervical Pillow
They are prepared with memory foam which compresses and decompresses around the neck and head.
They provide advanced ergonomic support and are used to relax the tensed muscles and soothes the pain.
They help in maintaining the normal cervical curve when resting on your back.
They allow the ligaments and muscles to rest, regain their normal length and repair.
Our Product Features
Scientific design helps cure cervical problems.
Plush covering provides a soft feel and durability.
Optimal hardness ensures comfortable support.
To choose the right pillow, think about how you sleep. If you have a habit of sleeping at the side, cervical rolls, side pillows and neck pillows are for you. For people sleeping at their back, try neck pillows cradle pillows and comfort pillows.
Get Your Choice Of Neck Pillows Today!