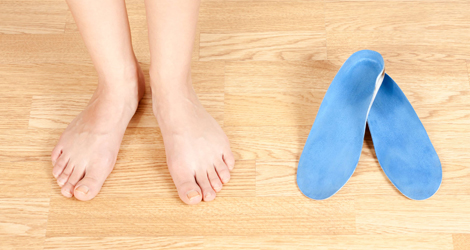 Is an orthopedic shoe the right choice for you?
At E.S. Orthotics & Wellness, our team can help determine the right course of action to resolve your pain and discomfort with orthopedic shoes. With our team of registered physiotherapists, chiropractors, massage therapists and acupuncturists, we know that what works for one individual may not work for the next. While one person may notice a significant decrease in physiotherapy treatment alone, others may require orthopedic shoes to correct misalignments and imbalances. These shoes offer a variety of unique features that can help resolve your pain and discomforts.
What Are Orthopedic Shoes?
Contrary to popular belief, orthopedic shoes aren't just for those at a later age. Orthopedic shoes are suitable for all ages, depending on your unique condition or ailment. If you have poor foot support or poor foot or ankle mechanics, orthopedic shoes may be the right option for you.
Generally, orthopedic shoes include removable insoles. This allows individuals to swap them out for custom made orthotics. These types of shoes also come with more sizing options. For example, you can explore different widths of shoes, which may prove more suitable if you have improper foot support or mechanics. They are also particularly useful for individuals with bunions. For instance, the upper portion of the shoe accommodates for bunions or similar problems by providing more space.
Orthopedic shoes are also easy to fasten and offer a supportive and firm heel. They are further well-cushioned, with good shock-absorbing properties. These features set them apart from your regular shoe and can help eliminate your feet pain or discomfort.
Who Can Benefit From Orthopedic Shoes?
Surprisingly, about 70% of the population wears poorly or ill-fitted shoes. As such, a variety of individuals can benefit from wearing orthopedic shoes. They help provide support and more breathing room for the feet. Cases where orthopedic shoes may prove beneficial include:
Post foot surgery
Edema in the ankles or feet
Plantar fasciitis
Flat feet or collapsed arches
Hammertoes
Bunions
Heel spurs
Arthritis
Diabetes
Find Orthopedic Shoes in North York
On average, you will walk thousands of miles in their life. And most people are wearing uncomfortable shoes that probably don't fit properly. These ill-fitting shoes cause problems, including swollen feet and improper foot mechanics. This can then lead to pain in the knees, hips, ankles, legs and back. Remember, all parts of the body are connected! When dysfunction occurs in one region, it can affect many other areas.
Orthopedic shoes solve these problems for many individuals. They offer more support and eliminate pain caused by poor and improper footwear. Compared to ordinary shoes, orthopedic shoes help:
Decrease joint pain
Improve mobility, function and stability
Provide a more comfortable fit
Protect the feet and ankles
At E.S. Orthotics & Wellness, our team is dedicated to finding the best solutions for your pains and discomforts. Thus, our services include orthopedic shoe fittings, as well as custom made orthotics. If you are on the hunt for orthopedic shoes in North York, E.S. Orthotics & Wellness has got your back! Our team consists of orthopedic shoe experts that can help you find the best shoe fit for your feet.
In addition, our team includes an array of experienced physiotherapists, massage therapists, chiropractors and acupuncturists. We can help you determine the cause of your pain and then offer solutions to solve it. Start living a better life, minus pain. Orthopedic shoes could be the answer to all your problems.
Want to find out more? Contact E.S. Orthotics & Wellness today. Book your appointment with our experienced and trusted team. Then, start your journey toward recovery and a better life.
Get Your Choice Of Custom Orthotics Today!